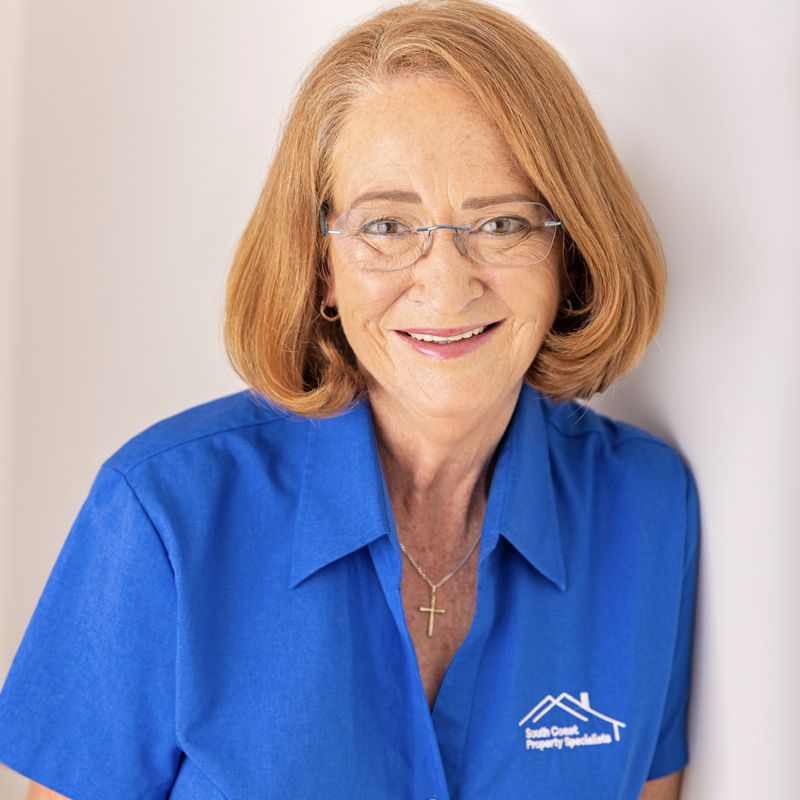 Carlene Franzen
Licensed Agent / Director
0438 712 283
When Carlene along with her business partner Melissa Franzen decided to establish South Coast Property Specialists (SCPS) - an independent real estate free from the constraints of belonging to a real estate franchise - and use her long standing success in real estate in the area (since 1989), she set out to build a boutique agency, a 'one stop shop' for clients. Her vision was for a unique local agency providing long-term and holiday property rentals, property sales, land sales and strata management.
Carlene knew that to achieve this she must employ and lead talented, qualified and client-focused staff to keep abreast of the market and the economy, adapt quickly to change, embrace new technology, and keep abreast of what's happening in the community and the local business sector. They must also embrace opportunities for ongoing upskilling.
As a Principal, Licenced Agent and Auctioneer, with a wealth of experience, Carlene has role modeled these important qualities in the business' evolution and uses her contacts across the real estate and other sectors to keep informed and aware of opportunities for clients. Drawing on her networks she can always answer queries, about not just local real estate but also general aspects of life 'in and around the Bay'.
Outside the office, her availability to clients, commitment to professional development and support of the local Business Chambers, Carlene commits time to her family and interests. These include bicycle riding, her grandchildren's school, her parish and helping needy people in the community.
Personally she is known for her great sense of humour, ability to bring her empathy to work and personal situations and for always coming up with a bright idea when innovation and change are needed. These qualities and her strong people skills were crucial in her early nursing career from which she built her capacity to handle all sorts of situations and people. Today nothing excites her more than matching people with houses!